Oct 25., 2017 / Sewing Machine
How To Choose A Sewing Machine
Currently, there are many types of sewing machines on the market, from computerized ones that can embroider a great design to a very small or scale design, to the simplest ones that only move forwards and backwards. What type of sewing machine can you choose as a beginner and what is the budget you are willing to spend ?.
1. First consider why you want to buy a sewing machine. Do you want to start your own business? Make gift bags? Fix your own clothes? Think very well why you want to buy the sewing machine.
2. Be honest with yourself. How much time do you plan to spend using the machine?
3. Before buying a sewing machine, you have to take into account that there are many types of them. From high quality machines, daily use and heavy duty, to very basic machines to use on special occasions. A sewing machine can cost anywhere from $ 150 to $ 15,000 or more.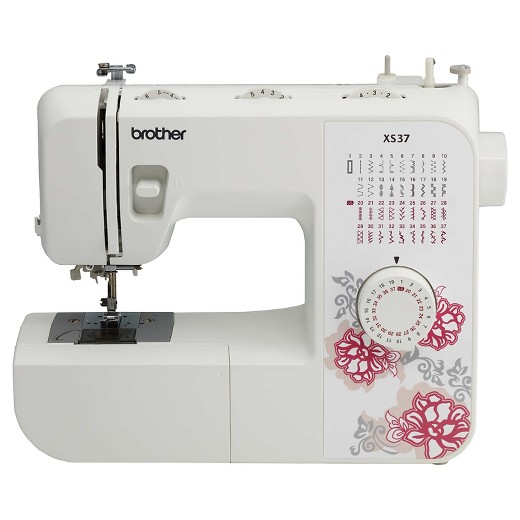 4. Look on the Internet. Try to have a clear idea of ​​what you are looking for and compare prices. If you go to a store to look and compare, it is possible that you leave with something you did not need and much more expensive than you had estimated, this is because the seller will convince you only to take a higher commission.
5. Give a clear idea of ​​what you will get for the money you have budgeted to spend.
0- $ 200 dollars: "Disposable" These machines are packed with plastic parts and hard-to-find parts. The brand "Brothers", "Singer" and "Kenmore" are some of the brands that you will find when looking for your sewing machine in a local store.
$ 200- $ 600: Toughest machines made for more casual sewing, but are not made to last for long if you use it daily. These types of machines can also be found at local stores (Sears or Best Buy).
$ 700 to $ 2000: The machines that walk at this price are more durable and are used to weave more resistant materials or industrial fabrics. Also it is much easier to find spare parts, some of the brands that sell machines of this type are Baby locks, Benina, Viking Husqvrana, Janome, Juki among others. These types of machines have to be bought online as they are not available in any store.
A long lasting machine. More than $ 2,000: This type of machine is used by tailors, industries or companies that have daily sewing activities. Some stores can rent these machines for certain periods of time and at a good price.
Multiple sewing machine. The multiple sewing machine, uses several needles to sew and adjust the clothes more. This type of machine is used to sew T-shirts or any T-shirt to make the seam tighter, making it more durable.
6. Choose between two or three machines and compare them.
7. Visit your local store and ask for a demonstration of each of the machines. It is best to visit several stores before making a decision.
8. What is your budget and which machine do you want? After you have compared the machines check if you have your budget reached for the machine or else you will have to make another decision.
9. Check the prices online and compare the machines. If you do a thorough search on the internet, you may find a second machine at a great price and good condition.
10. If you have no idea how to sew, ask classes or ask the store about courses. If you already know how to sew, just check the manual and you will not need to ask for help.
11. Buy your sewing machine and learn how to use it.
Tips
According to author Carol the best and best known brands for sewing machines are: Baby Lock, Bernina, Elna, Husqvarna Viking, Sears – Kenmore, Pfaff, Janome, and Singer.
Avoid buying machines of the brand: Brother, Riccar, White, among others (unless you plan to use it occasionally)
How many needles do you really need? Do not let the type of sewing and the number of needles used by the machine make you change your decision and make you buy a more expensive machine. With a simple machine you can do endless things.
Warnings
Avoid buying cheap machines, unless you intend to use them once or less than once a month. Otherwise, be prepared to call for repairs and to order parts, which may no longer produce.